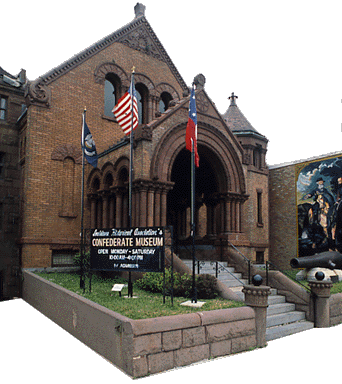 A little over a month ago I I was having a conversation with a friend. We were bitching about the removal of monuments here in New Orleans, Dallas, and other cities. That friend of course was Johnny Reb, and I don't remember who said it, but one of us uttered the words "we should do a podcast". Well, this blog is a friggen commercial for said podcast, The Southern Gentlemen's Podcast. The first episode was recorded on Saturday February 3rd, at Military History Fest 14. It was an annual fest (this was the last year it's being held) at the Pheasant Run Resort in St. Charles, IL. Upon returning home I edited and finally uploaded the first episode at 11:00pm on 2-5-18. It took us a little over a month from idea to first episode, with a few teasers thrown in to wet peoples' appetites, to get that first episode in the can. It was unscripted and off the cuff. A chance to "get to know" Johnny and I. Johnny is a student of Confederate History, and me...well I'm Gus O'Neil. I give you the color commentary and dick jokes. It worked out well and I was very proud of the fact that not a single F-bomb was dropped during the recording.
We're already planning the next episode. We're not sure where it'll be recorded yet. I'd like to record future episodes at historic places. Gettysburg, The Museum of the COnfederacy here in New Orleans, among other places. Hell, I'd love to do one on the couch in Elvis' Jungle Room at Graceland. That would be epic! Wonder if they'd let me shoot out a t.v. as well...just like the King. The point of all this is what I mentioned in my last blog (if you're following along) that the direction of my website will be evolving. Sure dick jokes and memes are funny, but there's other things I want to do. I'm a people person, which is odd because as a whole I hate people. LOL But personal interaction is what this world is in short supply of every since the Social Media craze hit. I want to get out there, talk to you cocksuckers, bounce ideas off each other and maybe piss a few people off along the way. You know there will be a Gus O'Neil Mardi Gras update in the next few days so look for that. But then it'll be back on the road to record the next episode with Johnny Reb. But that next location is yet to be determined.
So as I pull my Mardi Gras attire from the closet, inventory my throws, and eat like a pig during this last week of Carnival, I'll try to come up with an interesting location for the next podcast. Maybe Johnny and I can meet halfway, somewhere south of the Mason Dixon and record it in the Lil' Ole South. Anything's possible, and I look forward to many more episodes and I hope do as well. If not, you can go fuck the skinny end of a construction cone while you watch bald midget porn on betamax. Cocksucker.
Laissez les bons temps rouler ~ Gus